All
Leadership Team
Administrative Team
Fayetteville Office
Greensboro Office
Huntersville Office
Pineville Office
South Asheville Office
Waynesville Office
West Asheville Office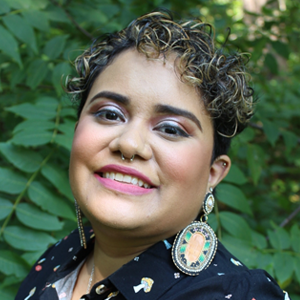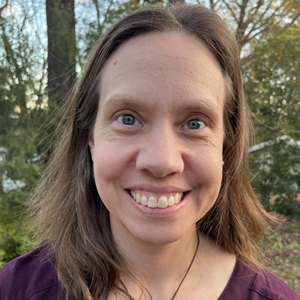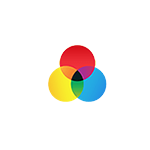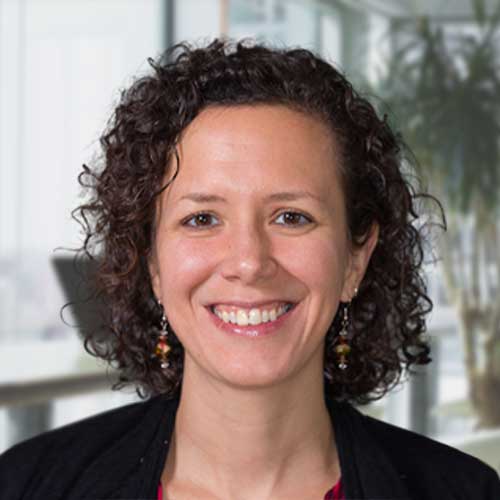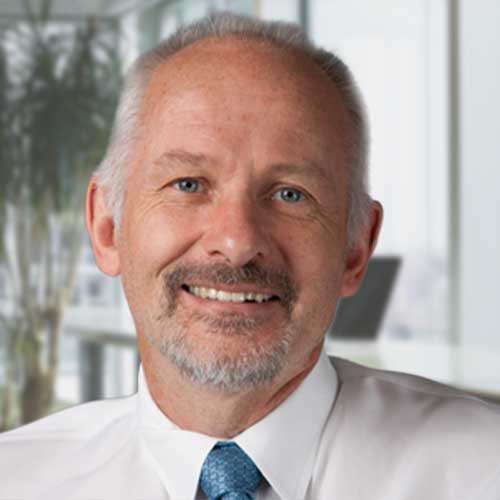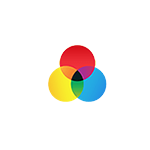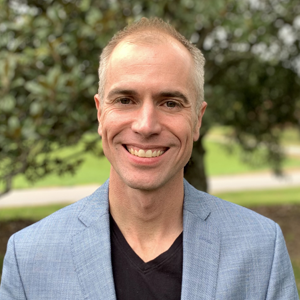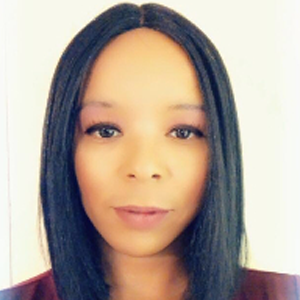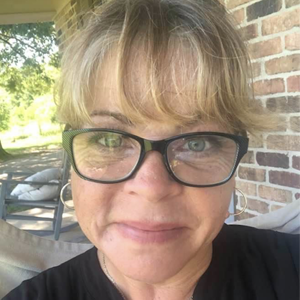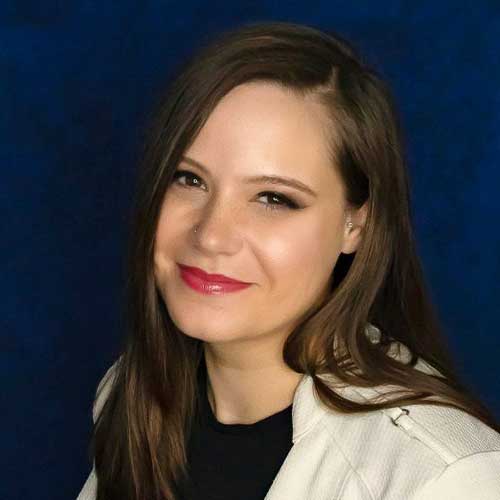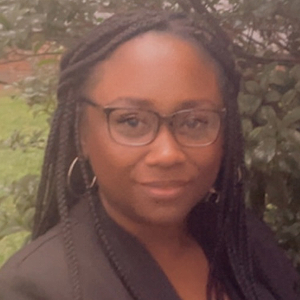 Aaron McGinley, LCMHC
Aaron is a Licensed Clinical Mental Health Counselor, and works with children, adolescents, and adults.  Comfortable working with folks from all walks of life, he is most seasoned working with parents and co-parenting concerns, adolescents, those who have ADHD, Autism, Giftedness, Video Gaming Addiction Young Adults,  Men's issues, co-parenting issues, anxiety, and social skill concerns.
Aaron obtained a BS in Psychology/Integrative Studies from University of Scranton in 2004, with a focus on behavioral science. After a colorful in human services that included work at a therapeutic summer camp, residential treatment centers, parent workshops, school and community program development In home therapy teams, social skill instructor, and even work as a dating coach, Aaron returned to school to become a licensed clinician. Since then, he has worked in residential care, school-based outpatient care, community-based work, and in small private practices.
Aaron quickly connects with those that feel like outsiders in their worlds, as well as the family members and friends that support them. He welcomes gentle humor into therapy and believes in attending to wholistic wellness as an important component of setting up opportunities for good therapeutic work to occur. In much of his work, Aaron approaches work through the Cognitive Behavioral framework, and also includes use of motivational interviewing. parenting skills and psychological education.
Aaron lives in Western North Carolina with his wife and three children. In his free time, he enjoys hiking, wordplay and trivia games, and pretending he knows how to do home improvement.
Aaron will be taking clients out of the Fletcher location, please call (828) 398-0390 to schedule!
Alicia Ellison, LCSW
My name is Alicia Ellison, I am a Licensed Clinical Social Worker. I specialize in providing therapy to children with behavioral challenges, families, and adults. My role as therapist is to assist is to assist individuals in identifying and solving problems. I employ a number of therapeutic techniques based on Motivational Interviewing, Cognitive Behavior Therapy, Dialectical Behavior Therapy, and Acceptance and Commitment Therapy modalities. By using these modalities, I hope to help individuals achieve their goals in hopes to live a better life. I provide services via face to face and telehealth sessions.
Regional Clinical Director - Charlotte Metro
Brandon Allison
I am a born native of Kannapolis, North Carolina. I completed my undergraduate studies at Winston-Salem State University with a Bachelor of Science in Rehabilitation Studies (Psychology Minor) in 2009 and received my Master of Science in Clinical Mental Health Counseling with a concentration in Marriage & Family from North Carolina A&T State University in 2016.
​I provide individual counseling for adults and adolescents, and marriage & family counseling with diverse populations. I specialize in working with varying presenting issues such as the impact of adjustment concerns or life transitions. I also work with clients experiencing social, behavioral, and emotional concerns in the areas of grief/loss, anxiety, relationships, marriage (divorce, separation), family conflict, communication and conflict management. I ascribe to an integrative theoretical approach, including Cognitive Behavioral Therapy, Person Centered, Solution Focused-Brief Therapy, as well as Family Systems.
​I believe in not only meeting my clients where they are but empowering them to identify where they want to go. It is my goal to integrate mind, body, and spirit to help my clients achieve optimal wellness for success in their everyday lives while realizing the healing process is a journey–one not resolved by the next day, but one that requires each day you commit to it.
In my spare time, I enjoy spending time with family and friends, working out, watching football (Go Cowboys!!) and traveling.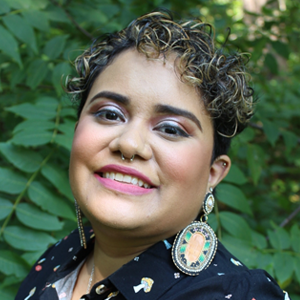 LCMHC
Brianna Jacobs
Brianna Jacobs (She/Her/Hers) is a Licensed Clinical Mental Health Counselor. (LCMHC) She received her Masters of Arts and Education in Clinical Mental Health Counseling in December of 2019 from the University of North Carolina at Pembroke. Prior to this, she received her Bachelor of Arts in Peace And Conflict Studies from the University of North Carolina at Greensboro in May 2016.
Brianna is an advocate for mental health wellness, and she has a passion for assisting people in their search for healing and growth. Like a beautiful flower, Brianna believes that every client has different needs to grow and flourish. Terefore, she utilizes an individualized approach to ensure that her clients needs are met.
Brianna primarily uses Cognitive Behavioral Therapy, Person Centered Therapy, and Feminist Therapy to help foster growth in her clients. She specializes in working with teens and adults of all ages facing depression, anxiety, self-esteem concerns, childhood trauma, and sexual trauma. Brianna strives to create a safe space for everyone, and welcomes clients from all backgrounds, sexualities, races, religions, gender expressions, and more. She encourages clients to be their authentic selves in their sessions, and meets them where they are in their journeys. She believes that the client is the Captain of their ship, and that she's the Sailor following their lead.
Brianna is a proud Indigenous therapist. She comes from a Mestiza and Lumbee Native American background. Her culture is particularly important to her, and informs how she practices as a therapist. Brianna is passionate about multicultural issues and advocates for justice and equal rights. During her spare time, Brianna enjoys making traditional Native American beaded jewelry, tending to her many houseplants, trying out new restaurants, spending time with her husband and two cats (Tux and Maxie), and playing video games.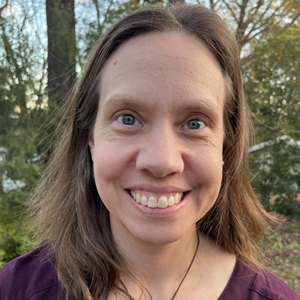 Caroline Phillips, MDiv., MSW, LCSW
Caroline Phillips grew up the deep south, but most recently moved to North Carolina from Chicago Illinois where she lived for 13 years and received a Masters degrees in Divinity (McCormick Theological Seminary '12) and Social Work (Loyola University Chicago '13) . Caroline worked as a hospital chaplain and chaplain educator for six years and prior to that worked in Community Mental Health on the Southside of Chicago. She enjoys working with people from diverse backgrounds, cultures, and faiths. She believes cultural humility and cultural competency are key to understanding the whole person and building a strong foundation with her clients.
She enjoys working with adults and older teenagers and has a lot of experience working with the older adult population. Helping clients with issues such as anxiety, trauma, depression, and life transitions are of particular interest to her. She uses evidenced based therapies such as CBT and motivational interviewing. With her years of experience in chaplaincy, she is very comfortable incorporating spirituality (if important to the client) and helping those heal from past religious trauma.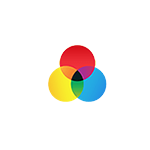 Carrie Jackson, Practice Manager
Bio Coming Soon
Dana Jaffe, LCMHCA
Dana is a Licensed Clinical Mental Health Counselor Associate in North Carolina. She received her Master's in Clinical Mental Health Counseling from Lenoir-Rhyne University. Dana completed her graduate-level field work at the CBT Center and has since joined the staff full-time.
Her clinical specialties include helping adult clients with anxiety, obsessive-compulsive disorder (OCD), insomnia / sleep issues, phobias, depression, and life transitions. Working from a cognitive behavioral therapy (CBT) approach, she believes a foundational element of the counseling process is introducing clients to practical skills that can empower them to better manage their challenges in the short and long-term. Dana is passionate about offering evidenced-based treatments including cognitive-behavioral therapy for insomnia (CBT-I), exposure and response prevention (ERP), and mindfulness-based techniques. Additionally, she integrates acceptance and commitment therapy (ACT), which means that the counseling process is driven by the client's values.
Dana is a compassionate listener who has a genuine desire to understand every client's unique inner world. She enjoys helping clients move toward observable and lasting changes that align with their personal therapy goals.
Dana practices out of the West Asheville office. Please call (828) 232-8934 for availability.
Derek Martinez, LCMHCA
Derek received his Bachelor's degree in Sociology from the University of Florida as well as a Master's degree in Education with a Specialist's degree in Marriage and Family Therapy and Mental Health Counseling from the University of Florida. He has worked with clients in both outpatient and inpatient settings.
Derek's specialty is in treating OCD and anxiety related disorders, with experience using CBT with Exposure and Response Prevention (ERP) with all ages as well as habit reversal training for repetitive body focused behaviors (e.g., trichotillomania, dermatillomania/excoriation). Derek utilizes Acceptance and Commitment Therapy (ACT), Cognitive Behavior Therapy (CBT), and Motivational Interviewing (MI) to treat depression, grief, anxiety, and phobias.
Derek is available to work with people of all ages to treat OCD and anxiety related disorders. He practices out of the West Asheville location, please call 828-232-8934 to schedule.
Administrative Assistant
Eisha Carmichael
Eisha is from a small town in South Carolina. She now resides in Charlotte, NC. She is the mother of one daughter. She has a background of working in the medical field which her favorite was the emergency department. She is a huge advocate for mental health.
Outside of work she loves to do hobbies with her little one, go to the gym, go to the trail rides, and enjoy family time. Eisha works out of our Pineville, NC location.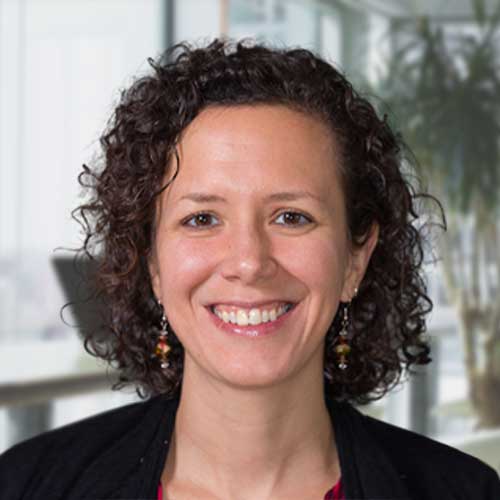 Haley Elder, Ph.D.
Haley Elder, Ph.D. is a licensed clinical psychologist specializing in empirically-based cognitive and behavioral treatments for anxiety and mood disorders.
She received her doctorate in Clinical Psychology from St. John's University in Queens, New York and has worked in a variety of settings, including partial hospitalization programs, outpatient clinics, and a college counseling center. She completed her pre-doctoral internship at the Albert Ellis Institute in Manhattan where she gained expertise treating anxiety and depression in adults using Rational Emotive Behavior Therapy (REBT).
Most recently, her interests have focused on the treatment of adults with obsessive-compulsive spectrum and other anxiety disorders at the Bio-Behavioral Institute in Long Island, New York, using cognitive-behavioral and exposure and response prevention (ERP) frameworks.
Dr. Elder joined the staff of the CBT Center in 2014.
You can eMail Dr. Elder at helder@behaviortherapist.com or call (828) 350-1177. She practices out of the East Asheville office.
Ioanna Kosti, LCSW-A
Ioanna (She/Her/Hers), pronounced E-o-Anna, grew up and received her high school diploma in Greece. Ioanna moved to the United States in 2011, where she received her Bachelor's degree in Psychology from Elon University. Ioanna then received her Master's in Social Work (MSW) from the University of North Carolina at Charlotte. She is a Clinical Social Worker Associate (LCSWA) licensed in North Carolina. Ioanna is fluent in both Greek and English.
Ioanna has experience working mostly with kids and families. Ioanna has worked as a Family Centered Therapist and provided intensive-in home therapy to children and caregivers. Ioanna has experience in providing individual and group therapy in children in a school setting.
Ioanna has experience working with a variety of life issues, including anxiety, ADHD, Autism, self-esteem, trauma, grief, parenting concerns, social skills, conflict management, and communication. Ioanna primarily uses Cognitive Behavioral Therapy, Person-Centered Therapy and Family Systems among other evidenced based therapy when working with individuals and families. Ioanna welcomes clients from all backgrounds, age groups, races, religions, and more.
Jeff Byham, LCSW
Jeff is a Licensed Clinical Social Worker in North Carolina.  He received a Bachelor of Arts in Psychology from Edinboro University of Pennsylvania and a Master of Social Work degree from the University of Pittsburgh.  Jeff and his family recently relocated to the Asheville area and are loving the beautiful scenery and weather.
Jeff has worked in the mental health field for over 10 years in various settings including in-home treatment, inpatient psychiatric units, school-based therapy, employee assistance programs, and outpatient mental health clinics.  He utilizes evidenced-based treatment modalities including cognitive behavioral therapy, acceptance and commitment therapy, exposure and response prevention for obsessive-compulsive disorder, motivational interviewing, mindfulness, and structural family therapy.  Using a caring and non-judgmental approach, Jeff strives to foster a strong rapport and connection with each client in order to promote growth and positive change.
In his free time, Jeff enjoys spending time with his wife and son, playing guitar, and doing yard work.
Jeff practices out of the East Asheville office.  Please call (828) 350-1177 to schedule an appointment.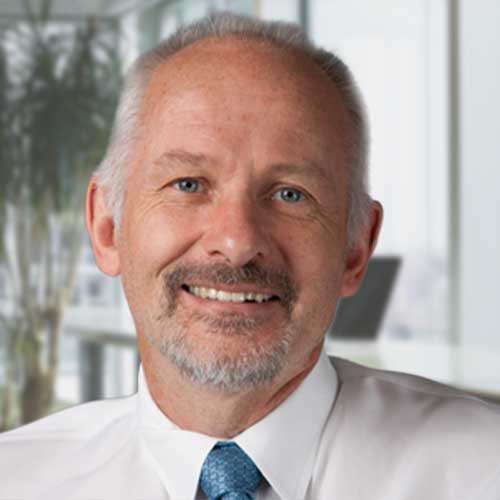 John Ludgate, PhD
…is a licensed psychologist, who has worked as a psychotherapist for almost 30 years. He specializes in treating mood, anxiety, and psychosexual disorders. He trained at the Center for Cognitive Therapy under Dr. Aaron Beck, the founder of Cognitive Therapy, obtaining a Post-Doctoral Fellowship in Cognitive Therapy from the University of Pennsylvania in 1986. He subsequently became Assistant Director of Training at Dr. Beck's Center. In the early 1990's Dr. Ludgate was a Research Clinical Psychologist at the University of Oxford in England and served as cognitive therapist in several outcome studies of panic disorder, agoraphobia, social phobia and hypochondriasis.
In 1988 he published the book Relapse Prevention in Emotional Disorders, and was co-editor with Beck and others of Inpatient Cognitive Therapy published by Guilford in 1990. He has written numerous journal articles and book chapters in the field of Cognitive Behavior Therapy for Anxiety and Depression. He has presented many seminars and workshops on cognitive behavioral approaches, both nationally and internationally. He is a Fellow of the Academy of Cognitive Therapy and is licensed in North Carolina.
Karlene Marino, Administrative Assistant
Karlene is new to Asheville and has really enjoyed experiencing the four seasons as opposed to the hot Florida weather year-round.  Her and her husband love visiting the Biltmore, as well as all the beautiful waterfalls and scenery here in North Carolina. She loves most outdoor activities, as well as cooking and baking.
Karlene works out of our East Asheville office and can schedule for any location. She can be reached at 828-350-1177 or kmarino@behaviortherapist.com.
Kelley Joyner, Operations Manager, NC
Kelley joined us in 2018 and currently works remotely from her home town of Seattle, WA. She handles marketing efforts, internal employee affairs such as on boarding, payroll and insurance, and also makes sure our offices are running at their best capacities day-to-day to provide the best form of care to our clients. In her spare time she enjoys her dogs, cats, and spending time with her fiancé planning their wedding!
If you need to contact Kelley for any reason, please email kjoyner@behaviortherapist.com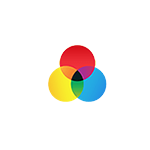 Mara Leary, Administrative Assistant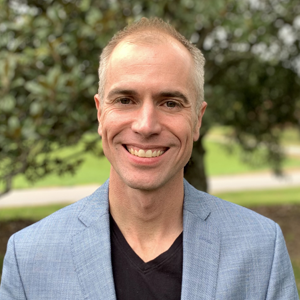 Matthew Brown, LCMHC
Matthew is a Licensed Clinical Mental Health Counselor (LCMHC). Prior to receiving his graduate degree in Mental Health Counseling Matthew worked as an outdoor experiential educator at a boarding school and several camps/ropes courses. Since graduating and obtaining licensure he worked in Kentucky as a therapist in a variety of settings over the past decade including inpatient psychiatric hospitals, university counseling centers, and in his own private practice. Matthew moved to NC with his family in 2022 and is excited to join the CBT Counseling team.
Matthew uses a variety of evidence-based therapeutic modalities to help clients seek both healing and growth including Acceptance and Commitment Therapy (ACT), Dialectical Behavioral Therapy (DBT), and existential and mindfulness based approaches. He notes that "as a rule I don't want to try and fit a client or their concerns into one prescriptive template, I want to meet each individual where they are, help them assess there needs and then take the approach that is going to help them meet their own specific goals." Reflecting on the therapeutic process Matthew notes "As a fellow human and LCMHC my mission is to create safe places in the wildernesses of our lives to explore new relationships with ourselves and others and imagine new possibilities for the future."
Matthew is passionate about working with clients from all walks of life and is particularly skilled at addressing depression, anxiety, trauma related disorders, spiritual crisis, and difficult life transitions. When not working with clients he is usually playing with his three young children, reading a good book or adventuring in the outdoors with his wife or friends.
Matthew is based in the Fletcher, NC office. Please call to schedule an appointment.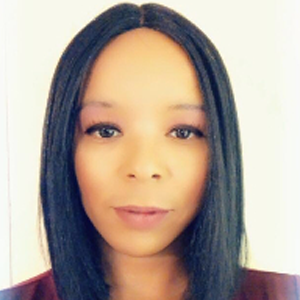 Maxine Sutton, LCSW
Greetings!
First let me say, "Congratulations on the decision to make a change in your life". I give you applause because life can be difficult; heavy in fact. As a Master's Graduate from East Carolina University and a Licensed Clinical Social Worker (LCSW) in the state of North Carolina, my ultimate goal in life is to help alleviate some of that load. Through working with NC's Department of Social Services Reunification Program and specializing in Multi-Systemic Therapy (MST); an evidenced based program aimed at keeping families together and children from being displaced, it's clear to see that most of my background consists of working with families and couples in an effort to strengthen bonds and relationships. However, as an outpatient therapist, I also have an extensive background working with individuals who are having a difficult time adjusting to the stressors of the world and may be wondering what to do with their lives.
I believe in a strength based approach and meeting the client where they are; after all we are in this together, right? I have over six years' experience in Cognitive Behavioral Therapy, Motivational Interviewing, and Solution Focused Therapy; all that aim at highlighting the positives in your life and extending that to areas in which you'd like to see change. I am an active listener and believe in focusing on what you feel is most important and not the other way around.
My availability is limited to evenings. Please call 828-350-1177 to schedule. You may reach me at msutton@behaviortherapist.com.
Melissa Barnes, Office Manager
Melissa is a North Carolina native and warmly opens the lines of communication with clients. With over 20 years in both public and private sectors, Melissa has experience in team building, professional development, and customer service. Melissa attended Liberty University and is listed on the President's list at Durham Technical Community College, where she continues to work towards her educational goals in Health Information Technology and Executive Business Administration. When Melissa is not working, she enjoys traveling and spending time with her family.
Michelle Stephan, LCMHCA
Michelle is a Licensed Clinical Mental Health Counselor Associate (LCMHCA). She received her Bachelor's of Science in Psychology from Chaminade University of Honolulu, and her Master's of Arts in Clinical Mental Health Counseling from the University of Mary Hardin-Baylor. Prior to receiving her degree, she served as an interning counselor at Fort Hood, Tx providing clinical mental health services to soldiers and their families.
Michelle has experience working with adults and adolescents struggling with depression, anxiety, trauma, attachment, grief, eating disorders, psychosis, and personality disorders. She uses an integrative evidence-based practice, which includes Cognitive Behavioral as well as Acceptance and Commitment approaches.
Michelle works out of the West Asheville office, please call 828-232-8934 to schedule.
Monica Grambusch, LCMHC, LCAS
Monica Grambusch received her Master's degree in Professional Counseling in 2013 after a Bachelors of Arts in Psychology from Troy University.  She is fully licensed as a Licensed Clinical Mental Health Counselor (LCMHC) and a Licensed Clinical Addiction Specialist (LCAS).
Monica focuses is on depression, anxiety, self-image, substance abuse issues in all ranges of recovery, PTSD, and with military families.  She has extensive experience dealing with military families, deployments, and dynamics with military related issues, including working with the VA and Veterans Court.
She works dynamically with her clients, assessing for what their needs are with regards to treatment modality.  Her primary focus is typically Cognitive Behavioral Therapy (CBT) but she also utilizes; Motivational Interviewing, Acceptance Commitment Therapy, and Mindfulness techniques.  Monica's main focus is to provide a team based environment, working together on the client goals and providing a supportive environment to reach those goals.
Monica works with individuals 12 years old and up, couples and families.  Her primary location is the Fayetteville center on Meed Court.  Please call (828) 350-1177 to schedule an appointment.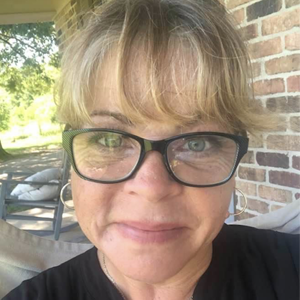 Rachel Henderson, LCMHC
Rachel Henderson is a Licensed Clinical Mental Health Counselor, who graduated from the University of Southern Mississippi in 1995 and has over 25 years of experience working in a wide variety of treatment settings, which includes inpatient, residential, outpatient community mental health, and private practice. Rachel has worked with individuals with a wide range of mental health issues, including depression, anxiety, relationship challenges, parenting concerns, and trauma. Her therapeutic approach includes CBT, DBT, ACT, and Trauma-Informed Care, with some experience in TF-CBT.
Rachel specializes in working with older adolescents and adults and really enjoys helping her clients identify and achieve their goals, as well as recognize their full potential and life's purpose.
Rachel is taking new clients at the West Asheville location, please call 828-232-8934 to schedule!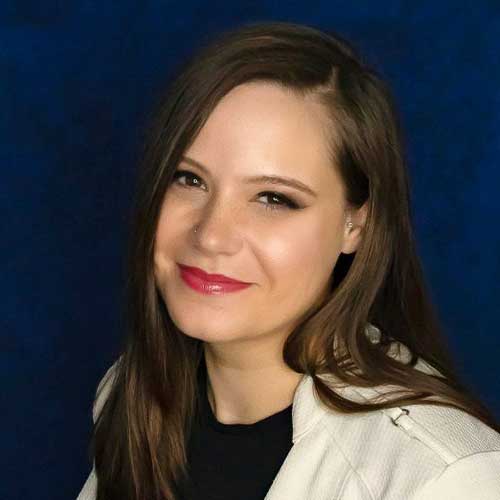 Samantha Edwards, MS/EdS, LCMHC, Regional Clinical Director, WNC
Sam obtained her Bachelors of Arts in Sociology and Communication Studies from UNC Chapel Hill in 2011 and her Masters of Science and Education Specialist in Clinical Mental Health Counseling and Couples and Family Counseling from UNC Greensboro in 2013.  She has worked with children, adolescents, adults and senior adults in a variety of settings, including office and school-based outpatient clinics, a primary care pediatric office, community and home settings, and inpatient adult and senior psychiatric units.  She has a special interest in working with children, adolescents and their families.
Sam has a strong interest in treating trauma and developing resiliency, and in family systems work.  Sam uses Trauma-Focused Cognitive Behavioral Therapy (TF-CBT), Eye Movement Desensitization and Reprocessing (EMDR), as well as Cognitive Behavioral Therapy, Motivational Interviewing (MI) and Dialectical Behavior Therapy (DBT) informed treatment.   She is certified on North Carolina's roster of TF-CBT practitioners, and has training in Child-Parent Relationship Therapy (CPRT) and play therapy.   She has experience working with individuals living with mood disorders, personality disorders, dual diagnoses (substance use, concurrent developmental disorders such as Autism Spectrum Disorder, as well as concurrent physical health conditions).  She also has experience with behavioral treatments for those with an Attention Deficit Hyperactivity Disorder (ADHD) or Oppositional Defiant Disorder diagnosis (ODD).  She also has experience supporting individuals who identify/are exploring LGBTQI+ identities, and works to practice cultural humility.
In her free time, Sam enjoys cooking, reading, jogging and hiking.
Sam practices our of our Waynesville location as well as telehealth, if you'd like to schedule with her, please call 828-232-8934.
Sarah Lewis, MSW, LCSW, Clinical Director
I am excited to have recently joined the CPCH team as a Licensed Clinical Social Worker with 15 years of experience in a variety of diverse settings, originally serving complex, multi-dimensional clinical needs in the Bay Area of California. I believe that social justice and cultural humility are integral to a strengths-based perspective, and I value the power of authenticity, transparency, and levity during the therapeutic process. It is important to be able to experience moments of joy and laughter, especially when navigating the difficult times in life!
My therapeutic style is open, affirming, and direct, with approaches including CBT, DBT skills building, Acceptance and Commitment, Solution-Focused, Compassion-Oriented, and Psychodynamic therapies within a relational lens; I enjoy utilizing elements of Expressive Arts Therapy and mindfulness, and have prior certification in Trauma-Focused CBT. My community mental health work in San Francisco supported adults who were unhoused and managing psychiatric, medical, and substance use issues alongside complex and chronic trauma. After a shift to address mental health needs through an earlier intervention lens, I was honored to work with many amazingly resilient Transitional Age Youth (18-21) who were surviving the foster care and juvenile justice systems of Oakland, and working to address impacts of complex, intergenerational, and community trauma as they moved towards autonomy as adults. An LBGTQIA+ advocate, I believe in the power of community healing, and affirming, safe environments for self-expression and personal growth. I enjoy serving a diversity of clinical needs including depression and anxiety (general and social), panic, mood, and personality disorders, life transitions, relationship issues, exploration of identity and intersectionality, grief and loss, compassion fatigue, and trauma.
Prior to graduating from the Smith College School for Social Work MSW program in 2006, my creative side of life was filled with joyous innovation as a choreographer for a radical social justice performance art collective in Chapel Hill/Durham, and upon moving to California I was elated to continue this creative journey as a choreographer/performer within radical social justice community in Oakland. I spend as much time as possible riding and taking care of horses, and I enjoy finding beautiful places for paddle boarding, kayaking, hiking, and adventuring in general. I truly believe that we all possess the strengths and resilience to face life's challenges with integrity of spirit and compassion for self and others, and I'm honored to walk beside clients in their journeys of actualizing life goals and healing.
Travis Edwards, LCMHCA
Travis is a Licensed Clinical Mental Health Counselor Associate in North Carolina. He received a BA in English from the College of William & Mary in Williamsburg, VA and an MA in Clinical Mental Health Counseling from Lenoir-Rhyne University in Asheville, NC. Travis completed his graduate internship at the CBT Center. Prior to joining the CBT Center full-time, Travis worked as a Health & Wellness teacher at a residential treatment center and as a Montessori teacher.
Travis is dedicated to empowering his clients by compassionately offering high-quality, evidence-based therapy. He is especially committed to tailoring therapy to meet each client's unique needs. He uses a variety of science backed modalities such as Cognitive Behavioral Therapy (CBT), Acceptance and Commitment Therapy (ACT), and Motivational Interviewing (MI) for a broad range of concerns. His clinical focus primarily includes helping adults with insomnia, anxiety, depression, and obsessive-compulsive disorder.
When not working with clients Travis is usually playing sports, reading, hiking, or trying a new recipe. Travis is based in the West Asheville office. Please call (828) 232-8934 regarding availability.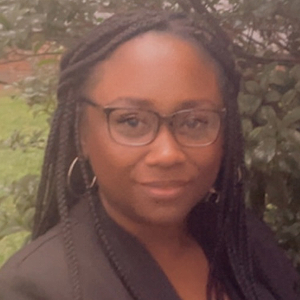 Tynnatta Pettit, LCSWA, LMSW, LCAS-A
Tynnatta, pronounced Ty-net-a, enlisted in the U.S. Air Force at age 17. After her military service she received a Master of Social Work (MSW) from Winthrop University. She is a Clinical Social Worker Associate licensed in North Carolina and a Licensed Master Social Worker in South Carolina.
Tynnatta has worked in outpatient mental health and inpatient Addiction treatment facilities. Tynnatta also has years of experience providing individual support and group facilitation in a jail setting.
Tynnatta strives to empower clients 16 years and older utilizing cognitive behavioral therapy and a solution focused approach among other evidence-based therapy. Tynnatta has experience working with a variety of life issues including substance use, anxiety, depression, ADHD, grief, self-esteem, life transitions and many others. She also enjoys helping clients when requested, incorporate their faith or spiritual beliefs in therapy.
Tynnatta is seeing clients our of our Pineville location, please call 828-350-1177 to schedule!
Treatment backed by science. Cognitive Behavioral Therapy has proven to be a highly-effective treatment for disorders that affect children, teens and adults.
CBT Counseling Centers is the only counseling center in Western North Carolina solely dedicated to providing evidence-based care. This means that you or a family member receive the very best mental health services backed by research.