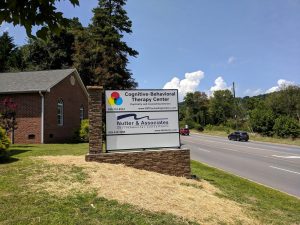 This year has brought big changes to the Cognitive Behavioral Therapy Center: On August 1st, 2018, we opened the doors to our second location on New Leicester Highway. For several years, the CBT Center has been growing steadily in the services we offer and the number of clinicians on our team. Now with the second location, we have the space and resources to continue our goal of providing comprehensive mental health services to western North Carolina.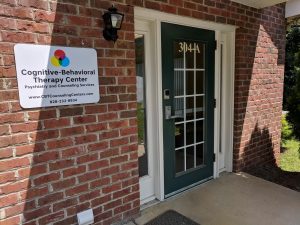 The New Leicester Highway location will accommodate up to seven clinicians, effectively doubling our size. In addition to many of the services offered at the original Tunnel Road location, the New Leicester Highway location will include comprehensive psychological testing services for all ages.
When you arrive, you will be greeted by office manager Earlene Reese. If you have been to the CBT Center before, you probably already know her. She is missed at the Tunnel Road location, but we are happy to have her experience and expertise at the new site.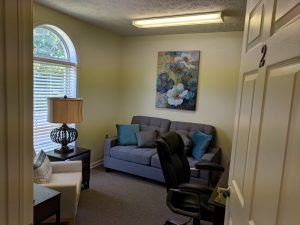 The new location is bright and welcoming with comfortable offices. We hope you will feel as at home here as we do.